Increasing global competition and regulation create substantial pressure on compliance requirements and corporate governance, but digitalization opens up new opportunities to meet these challenges.
Companies today face an increased amount of pressure due to various changes in the business environment, such as new regulations, increased competition and globalization. The new situation demands that various due diligence processes are not only reliably dealt with, but also completed without causing excess load on the organization. Thus, the importance of corporate governance should be emphasized.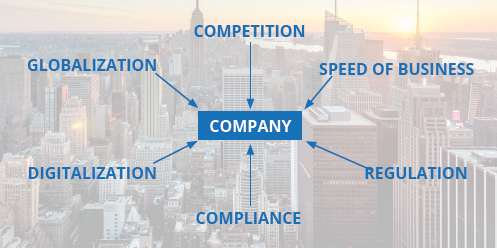 Corporate governance generally refers to the administrative systems of an organization by which the company is managed and controlled, for the benefit of corporate stakeholders such as the owners, authorities, and financiers. Corporate governance thus comprises many things, but one basic and concrete measure for the evaluation of good governance is how well companies take care of the documents that are critical to the company value.
Can critical documents be managed more efficiently with the help of digital solutions? How can one quickly improve an organization's corporate governance?
Check out our Corporate Governance PDF to find out

About ContractZen
ContractZen is a Finnish cloud technology company founded in 2014. Its all-in-one SaaS solution includes metadata-driven contract management, all-digital board portal, virtual data rooms (VDR), secure e-signatures, and more. Secure and easy to use on any device, ContractZen improves corporate governance and business operations by reducing costs, accelerating processes, and minimizing risks. The company has customers in over 30 countries and is owned by leading Finnish and international lawyers and other private investors. ContractZen has offices in Helsinki and Palo Alto. You can read more about ContractZen here.