Our latest update brings you improved color themes with dark mode, board meeting agenda management enhancements, as well as many performance improvements.
Improved color themes
Introducing dark mode! Excellent for those who work at night or in low light, as well as those who need it for accessibility reasons like visual impairments and migraines. Some people prefer it because it's just nicer to look at. In addition, you can choose from four different color themes – whether you want ContractZen to match your Microsoft Teams app or you want to go with a classic blue, we've got you covered!
You can change to dark mode easily by clicking the profile picture in the upper right corner, and choosing Change to Dark Mode. Another way to do it is by going to the User menu where you can choose from four different color themes and dark/light mode.
Meeting material management
Sometimes there are multiple documents attached to one agenda section. Therefore, it becomes important to show the documents in correct order.
Now the attachments will initially be shown in the order they are added to the system. Sometimes the order has to be changed later on, which is why we added a new drag & drop feature for better user experience (it works also with touch devices).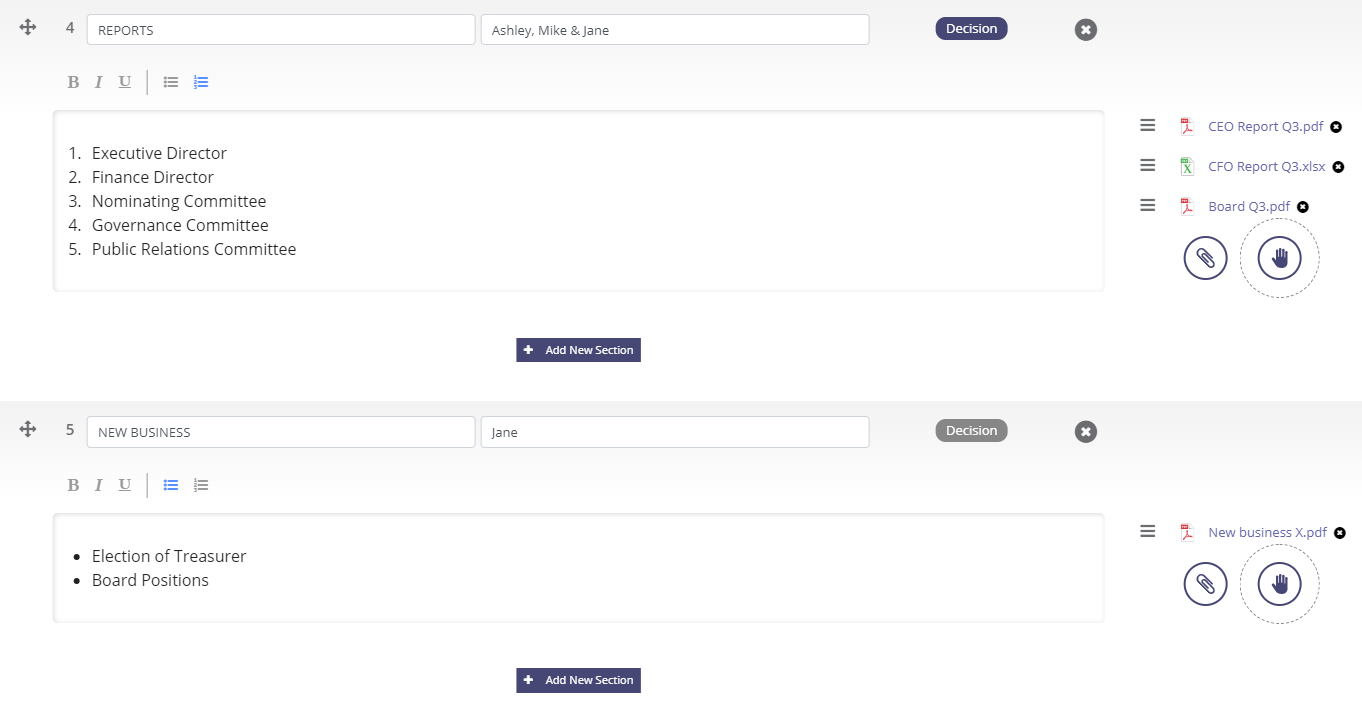 Document linking improvement
As you know, you can link documents, meetings and companies to other items within your account. We have now improved the linking so that it works both ways. This means that when you link Contract A with Contract B, the link can be seen on the Key Information page of both contracts.
Please note that the two-way linking works only for new links added after this update.
ContractZen wins Nordic finals in the world's biggest startup competition!
An amazing new achievement in our growth journey! We are honored to win the Nordic finals of Ingram Micro's global startup competition in Stockholm on 14 November 2019. The prize was 100,000 dollars.
The jury's criteria included the company's readiness for global distribution and suitability for Ingram Micro's sales channel with over 200,000 resellers and cloud-based marketplaces. Organized by Ingram Micro and supported by Microsoft, the Comet Competition is targeted for B2B-startups and is the biggest of its kind, with combined prizes totaling up to 5 million dollars. Qualification rounds take place in 16 different cities around the world and the competition culminates in a global final taking place in Miami next spring.
Read more here!
---
Check out the new features yourself!
Don't have an account yet?