Partner News: ContractZen signed two new resellers

We are very glad to introduce two new ContractZen resellers: SaaShop and TechEx Digital Solutions (Pty) Ltd. Warmly welcome to the ContractZen team!

SaaShop is a global marketplace focused on software sales. Their offering covers hundreds of different software, consisting of the traditional office and IT security software, as well as modern B2B SaaS software. Naturally, ContrtactZen is part of this offering. Besides being a software reseller, the company also provides support services for the use of the software. https://www.saashop.com/

TechEx Digital Solutions (Pty) Ltd has offices in South Africa and Mozambique. The company was established in 2011 and is a 100% Black-owned, managed, and led digital solutions service provider. Their professionals are helping clients solve their business challenges through modern digital transformation solutions. http://techexdigitals.com

We are very happy that we now have 10+ sales partners - and there will be more news soon. Our sales partners, for example, include several ICT resellers and large global players such as PwC, Ingram Micro, and Microsoft. With the latter, ContractZen is available through the Teams Apps store.

"ContractZen offers resellers an excellent opportunity to build new business in the emerging software category - digital governance. We offer compelling sales opportunities to both new business and cross-selling to existing customers. Buy & deploy from the cloud, no IT projects needed, local consulting opportunities for you." promises Ilmo Lounasmaa, Partner Director of ContractZen.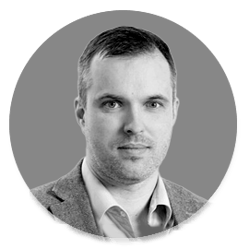 If you are interested in becoming ContractZen's sales partner, please contact Mr. Ilmo Lounasmaa. Email ilmo@contractzen.com