ContractZen Streamlines Governance for HEI Schools, the Global Leader in Early Childhood Education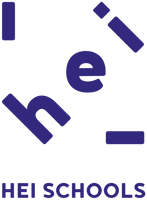 HEI Schools is committed to delivering superior education to children and families across the globe and champions a child-centric, play-based approach to learning. Founded in 2016 through a collaborative effort with the University of Helsinki and seasoned educational and design professionals, HEI Schools has emerged as a global pioneer in early childhood education. HEI Schools selected ContractZen's advanced software solution to optimize their governance procedures.
Addressing Challenges and Delivering Solutions
One of the significant challenges HEI Schools faced was managing governance documents, including an array of contracts and board meeting materials. Serving customers in over 50 countries, it was crucial to have an efficient system for keeping all essential agreements and documents organized and easily accessible.
That's where ContractZen came in. ContractZen provided an easy-to-use cloud platform for storing and managing HEI Schools' governance documents, with powerful search functions, including machine vision-powered OCR and metadata-based filtering. ContractZen's e-signing feature also streamlined the process of signing agreements with customers in different countries, making it easier and faster to keep business moving forward.
Additionally, HEI Schools has found significant value in ContractZen's Virtual Data Room (VDR) during the due diligence process in funding rounds and audits. The VDR offers a centralized location for all necessary documents, enhancing the efficiency and fluidity of the process for both HEI Schools and external stakeholders.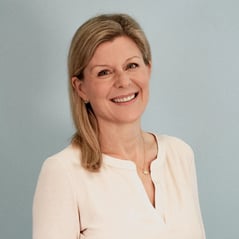 "We appreciate how ContractZen helps us keep everything organized and sign agreements seamlessly with our customers in over 50 countries. Their software has been a tremendous asset, particularly during funding rounds when we leveraged their VDR solution. An organized, efficient system for our contracts and corporate documents is crucial, and ContractZen delivers on all fronts. ContractZen makes everything so much easier and more efficient," says Inkeri Aimonen, CEO of HEI Schools.
Efficiency and Streamlined Governance with ContractZen
ContractZen's software has enabled HEI Schools to streamline their governance and contract management processes, resulting in significant time and cost savings. This efficiency allows them to concentrate on their primary mission—providing superior education to children and families around the globe.
"Being due diligence ready every day and having the governance processes in place, we can concentrate on what is important: supporting families and education professionals to do their work better and enjoy it more. That is what matters the most," summarizes Inkeri Aimonen.
"Our team at ContractZen is delighted to have supported HEI Schools in their mission to provide high-quality education to children and families worldwide. We are proud to have contributed significant benefits to HEI Schools, and we look forward to continuing to support their growth and success," says Markus Mikola, CEO of ContractZen.

Summary of key benefits for HEI Schools:
Saves time and money on contract management and overall administration & governance
Reduces contractual and legal risks
Enables smooth due diligence process for audits and funding
Provides peace of mind by ensuring the most critical documents of the organization are well-organized, securely stored, and accessible

—-

HEI Schools (Helsinki International Schools) is an international early childhood education (ECE) concept from Finland, founded in partnership with the University of Helsinki and licensed all over the world. The HEI curriculum is based on the Finnish national curriculum for ECE & care and the latest pedagogical research. The HEI curriculum has been packaged into concrete inspiration packages, ready to be licensed worldwide with extensive teacher training, Nordic space design, and operational support. HEI Schools has partners in different parts of the world who operate kindergartens and preschools in Australia, China, South East Asia, North America, and the Middle East. The company is set to expand all over the world to provide high-quality early childhood education to as many children in the world as possible.

www.heischools.com