New powerful boolean operators available
Search lightning fast through all your metadata and document contents, indexed by Microsoft AI-powered OCR, with Google-like search commands like AND, OR, NOT.
Search as you do with Google
You can now combine your search terms with Boolean operators: AND, OR, NOT, *, (), "". Simply type your keywords and the operator(s) in the dashboard search boxes under contract management categories, header search bar, or text search in any category's filters. It works in contracts, meetings, entities and VDRs!
Read more about how to use the operators at https://contractzen.uservoice.com/knowledgebase/articles/1990024.

Use the operators also with advanced search filters
The multi-select fields in contracts and meetings (Type, Custom Type, Common Tags, and Access Groups) now have the option to choose between AND/OR operators. So, you can decide if your search results must fulfill all or just one of the filters.


Search through documents, images and even photos
Please also remember that with our Full-Text Search and Microsoft Azure Computer Vision based OCR, all the document contents within your account are automatically and securely indexed by Azure Search. It does not matter if the files are images or even photos - anything goes! You will find all you need within your documents, for example, a certain clause, a project name, a person or a product code. (If the OCR for some reason is not enabled in your account, your administrator can take it into use in the Account Settings.)
---
Congratulations to our customer RELEX Solutions!
RELEX Solutions recently raised €500M in Blackstone-led funding round to help retailers and brands avoid food waste and tackle disruptions in global supply chains. The company is now valued at 5 billion euros and proceeds in revolutionizing the efficiency of supply chains with its artificial intelligence-based solution.
RELEX has been our customer already for some years and uses our governance suite to easily manage all the contracts and corporate documents so that the company is always Due Diligence ready. We are very proud that ContractZen's virtual data room (Pro VDR) was used to carry through the extensive financing round.

The customer success story about RELEX will be published shortly.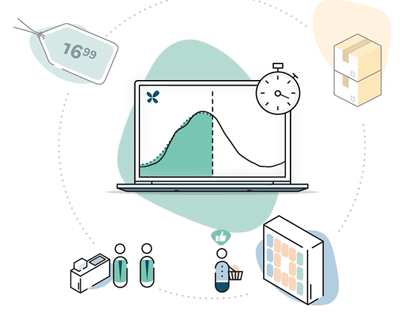 ---
Share & Get Rewarded
Remember our Referral Program: If you share ContractZen with a friend and they become a paid customer, you will both be rewarded six (6) months of free usage for one user. You can find the program details at https://info.contractzen.com/share-get-rewarded.
Most of the new features we bring to the ContractZen service are based on ideas from you, our customers. So, thank you! Please keep on suggesting new features and improvements in ContractZen User Forum, and check out what other users have already suggested and upvote the ones you like.
If you have any feedback, please do not hesitate to contact us.