ContractZen's governance portal supports RELEX Solutions in €500M funding round
RELEX Solutions, a fast-growing software company based in Finland, has revolutionized supply chain efficiency with its AI-based solution. Investors have expressed their confidence in the company: in early 2022, RELEX Solutions raised a record EUR 500 million in a funding round. RELEX uses ContractZen's governance portal and leveraged its virtual data room solution (VDR) to speed through the recent funding round.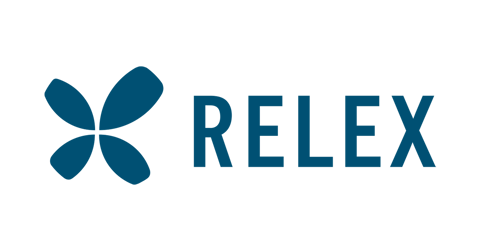 Currently valued at around EUR 5 billion, RELEX analyzes and refines retail data that is then used to guide consumer product supply chains and reduce food waste. RELEX's system uses data and algorithms to create accurate forecasts of product sales. The company continues to grow profitably and currently employs more than 1,300 people worldwide.
To support such rapid growth, RELEX chose ContractZen's governance portal, which includes several features that are particularly beneficial for a high-growth company: contract management, a governance portal, a company register, and a virtual data room solution (VDR).
The company has already carried out two funding rounds, both of which leveraged ContractZen's governance solution for so-called Due Diligence documentation and the related sharing of material with buyer-investors.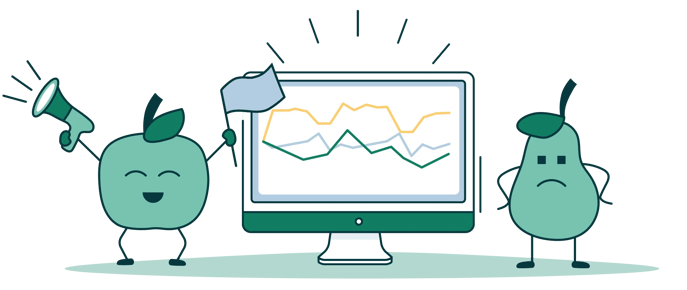 Picture: RELEX Solutions
ContractZen's governance solution gathers Due Diligence material in record time
In connection with its first funding round of roughly EUR 200 million in 2018, RELEX needed all its Due Diligence materials to be accessible in digital form and distributable by VDR.
"We set out to find an intuitive, quick-to-deploy system for storing and sharing these important documents," says Tuomo Sirkka, head of the legal team. "First and foremost, we wanted to get all our contracts in order because it felt like they were all over the place. We also needed a centralized system for our corporate legal documents."
When it came to choosing a software solution, quick and easy deployment was a priority. "At the time, we did not have the resources for an extensive overhaul of document management or for the huge deployment project that it would require. We needed a quick and precise tool that would cover our needs now and that could be expandable further down the road."
"Earlier, our contracts were merely stored on a network drive, and finding the right data meant searching through the folder structure. Our finance department was in charge of the corporate documents. In other words, we had no single place for all the important documents that are typically required in a Due Diligence process."
Aiming for ongoing DD readiness
The recent funding round for RELEX Solutions shot forward at an unusually high speed. In practice, this meant that extensive, comprehensive material needed to be readily available the moment the Due Diligence phase began.

"When our first funding round was coming up, I wanted to have all our material in one place instead of scattered around. Our goal was ongoing Due Diligence readiness. Some of our material was already in ContractZen before the funding round, but nowhere near enough for such a process. The funding round was a convenient occasion to plug in all the gaps here and there. In the end, it was an easy decision to import all our remaining contracts and legal documents into ContractZen."

"In order for this type of speedy process to be successful, DD readiness needs to be supported by effortless and swift documentation sharing. I also find it useful that the material collected in connection with DD remains available in the same tool. In other words, the documents are not merely uploaded to a stand-alone data room but instead are always available in the place where this type of material is stored anyway," concludes Tuomo Sirkka.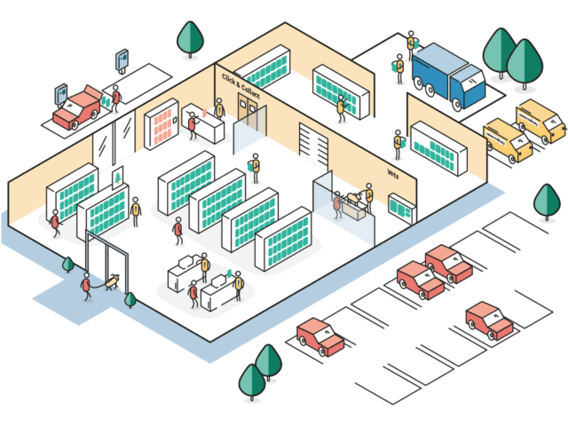 Picture: RELEX Solutions
ContractZen's comprehensive features support growth and help customers see the big picture
RELEX is growing rapidly, with new subsidiaries being established around the world, most recently in Australia, Portugal, and Poland. All their corporate legal documentation, ranging from the founding documents to the meeting minutes and financial statements of each subsidiary, is immediately available as necessary in the centralized company register through ContractZen's corporate governance service.
During the record-breaking funding round, the Virtual Data Room (VDR) was a key tool in the Due Diligence process. Funding rounds of this magnitude may involve dozens of people on the investor side alone.
Besides funding rounds, the company also uses ContractZen's VDR solution to share materials securely, for example, with the company's law firms.
At RELEX, ContractZen is already used by dozens of people across various functions, including administration, finance, and legal. In addition, ContractZen can be used by other teams as needed; for example, for managing their own contracts.
"In the best-performing growth companies, decision-makers take a proactive approach to the development measures needed for rapid growth. RELEX Solutions is an excellent example of this," says Markus Mikola, CEO of ContractZen.
"It is a pleasure to work with innovative companies that are constantly thinking about how technology could be leveraged to support growth. ContractZen's solution includes numerous features that enable companies to be constantly prepared for a variety of Due Diligence situations. Our service streamlines the funding round process, saving time for all parties involved."
Thanks to ContractZen, RELEX can now:
manage its contracts and legal documents comprehensively across the entire company

quickly find the right information to support decision-making

share materials easily and securely with partners and stakeholders

maintain the ongoing DD readiness that can be crucial for a growth company.
Tuomo Sirkka, RELEX's head of legal, has this message for all high-growth companies:
"I can't overemphasize the importance of ongoing Due Diligence readiness. Organizing a funding round is often a quick process, and there is little time to gather all the necessary material.
My advice to all my colleagues in various high-growth companies is to not wait until the DD process begins before collecting material. To ensure a smooth and successful DD process, it is worth investing in ongoing DD readiness in advance."